Meeting online
In these strange times, we may be physically distant from one another, but we don't need to be socially distant.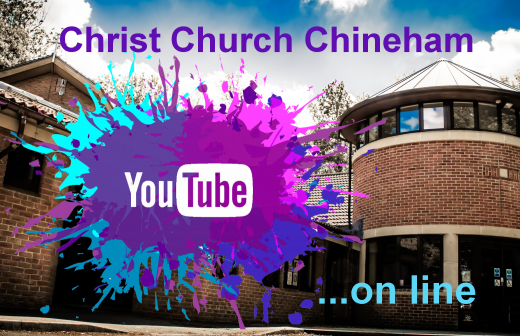 Worship Services
We're still meeting to worship God, to hear and receive His holy word, and to pray for the needs of our world. Currently you can either join us in person in the building or through YouTube. Go to the CCC YouTube channel to join the service from 10am each Sunday, or catch up with previous weeks. You don't need to log in to anything to watch, but if you wish to leave a comment you will need to sign in (using a Google account).

After the services we meet to chat and catch up in our Zoom space.
Prayer meetings
We meet to pray on Zoom on Sunday or Monday evenings and Wednesdays at 10am. See our calendar for the latest dates. These are always at Zoom Meeting ID 6890321462, and please contact us for the password.) Or you can dial in from a phone to 0208 080 6592, 0330 088 5830 or 0131 460 1196 ... and enter the same Meeting ID 6890321462.
Facebook pages
Follow what's going on at https://www.facebook.com/christchurchchineham/
Please "Like" us too if you do indeed like us.
We also have a closed group. Simply email hello@christchurchchineham.org.uk if you'd like to be part of our family and we'll invite you in. Or knock on the virtual door here.
Home groups
Many of our home groups were already sharing life together during the week in WhatsApp groups, and more of that is now happening. The groups are still meeting, but now using Zoom or other video-conferencing services.