About us
Despite Lockdown 2, the church is still very much open. Join us for worship each week at 10am at our YouTube channel, or by clicking on this image: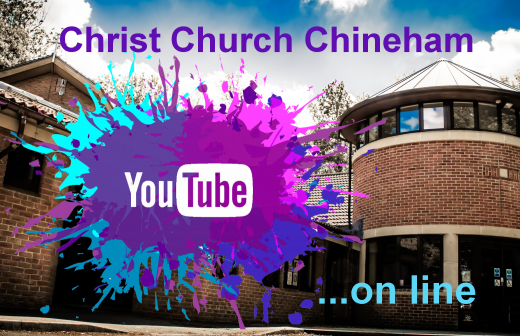 We hope to be gathering back in person again as soon as we leave lockdown.  We're continuing to grow together through social on our public Facebook page and other private messaging groups, and our building is open for private prayer on Mondays-Thursdays 10am-noon, and our Sparklers toddler group is still meeting (but you'll need to book in).
Christ Church brings together four Christian denominations (Baptist, Church of England, Methodist, United Reformed) as one Christian congregation, though we welcome people of all denominations or none.  More simply, though, we are a group of Christians seeking to be faithful to Jesus in our lives and our witness. Our mission statement "to follow Jesus in every way" expresses our desire to model our own lives upon that of our Lord himself, to follow him as disciples, to show his love practically and to help people come to faith in Jesus Christ.