Others
Fairtrade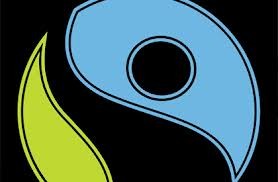 Fairtrade is about better prices, decent working conditions, local sustainability, and fair terms of trade for farmers and workers in the developing world. By requiring companies to pay sustainable prices (which must never fall lower than the market price), Fairtrade addresses the injustices of conventional trade, which traditionally discriminates against the poorest, weakest producers. It enables them to improve their position and have more control over their lives.
Christ Church is certified with the Fairtrade Foundation as a "fairtrade" church. As a church, we have committed to using fairly traded products such as tea, coffee and sugar after our services as well as at any meetings and groups that are held in the building. We also use fair trade toilet tissue and kitchen roll!
We have a Traidcraft stall which is on permanent display in our welcome area - goods such as tea, juice, biscuits, rice, tissues and pasta are available for purchase, and there is a wide range of chocolate which is always popular!  Other items can be ordered from the catalogue. During the year we aim to highlight "fairtrade" and occasionally run events such as cake competitions and fashion shows.
Baptist Mission, Didcot
Collecting used stamps and postcards to support their work
Compassion
The children and young people here at Christ Church support two children via the Christian charity Compassion.    
Mustard Seed Relief Mission, Eastbourne
Shoeboxes filled with Christmas gifts for needy children in Eastern Europe
Rose Road Association, Southampton
Collecting tops from supermarket milk bottles to raise funds for disabled teenagers
Street Children Aid Pro Deo
Clothes, furniture and household goods to people living in poverty in Romania and Moldova
Women's shelter
We collect clothing, shoes and some household goods to support women who are living in a safe house.