Luncheon Club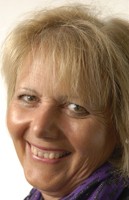 This happens monthly (usually the last Tuesday of the month at 12 noon) when a tasty two course lunch is provided at Church both for church members and folk from the local community.
There are 25-30 regular attendees and the charge is minimal (currently £4 for  adults, £2 for children).   
It is a good opportunity for people to meet together and chat and for the Church to reach out to the local community.
All welcome - no need to book.  Lifts available.
Christmas Party: In December a special Christmas lunch, sometimes with a very special visitor!