Flavel church, Dartmouth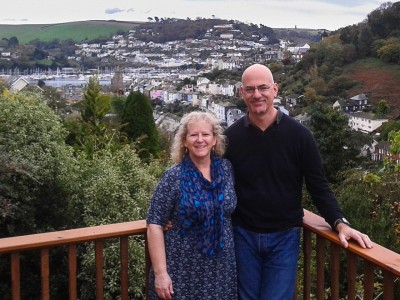 Previous members of Christ Church, Karl and Deborah Stone moved to Dartmouth in September 2013 after completing the Ignite Church Leadership course, which is run by the Pioneer network of churches in Southampton.  We are delighted to be able to support them as mission partners.
Read their exciting recent newsletter... supporters_newsletter_nov_17.pdf
The Ignite course came out of a project called PioneerConnexions which is a relationship between Pioneer and the Methodist Church and is looking at ways of of re-opening Methodist Churches that have closed or those that are at risk of closure due to diminishing congregations by raising up leaders to re:Ignite these struggling churches rather than sell them on the open market where they would be lost as places of worship.
Karl and Deborah say "We felt God was calling us to lead the URC/Methodist Church LEP in Dartmouth and after taking time to pray and consider we finally arrived in September 2013.
We have spent time getting to know the town and the people.  We have felt a strong sense that the Flavel Church needs to become more involved in the community and to be at the centre of what goes on in Dartmouth.  Our hope is to see the Flavel Church once again become the heart of the community,
Dartmouth has many festivals and one of these is the Food Festival which is a held in October.  Soon after we arrived we felt inspired to put on an event in the Church which was part of the Food Festival.  It was called the Bread of Life and involved a bread tasting competition with loaves being supplied by bakers in the town.  We had displays around the church drawing on the significance of bread in the bible and we had an interactive prayer room set up.  We also had a bread making activity for the children. The event was very encouraging and more than 160 came through the doors and took part.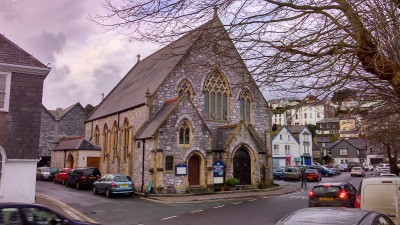 The congregation at Flavel Church had dwindled over many years and had only 8 elderly members at the time. They were a very welcoming and committed group of people but were latterly only able to open the church on a Sunday morning for the services due to lack of manpower.
We received a really warm welcome and look forward with excitement to see what God is going to do in this small but influential town, whose population is boosted considerably by the crowds of visitors and holidaymakers.
We are continuing to encourage the congregation to think about new ways to do "Church" and are starting up some opportunities for worship, prayer, fellowship, teaching and hopefully outreach initially with two groups, one which will be on a Thursday lunchtime and the other on a Thursday evening in our home.  We will also be having a monthly contemporary worship evening on a Friday night which we hope will draw in those who for a variety of reasons do not come to Church on a Sunday.
We feel extremely blessed and encouraged by many things that have happened since arriving in Dartmouth and look forward to seeing what God is going to do."
Please pray for Karl and Deborah.