Christmas Tree Festival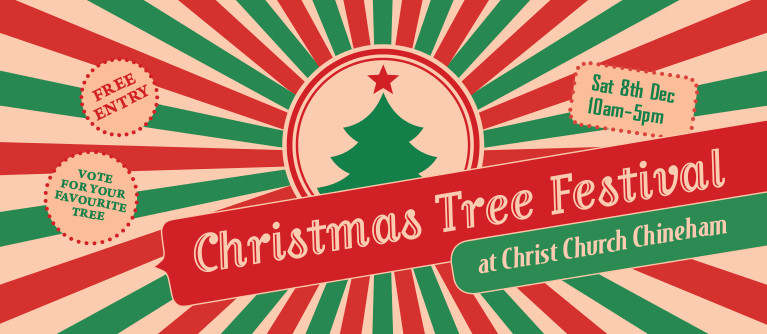 On 8th December 2018 our Church building will again be full with decorated Christmas trees for our Christmas Tree Festival.
The trees are being decorated by many groups from the local community and church that reflect the diversity of activities that go on in the local area.Entrance is free, and Christ Church will be open for visitors to come to view the trees all day on the Saturday (10am to 5pm). Prize giving will be at 4:30pm. Throughout the day refreshments will be served, and light lunches will also be available. Proceeds go to support Basingstoke Night Shelter.
If you have any questions please contact Martha Clark (festival@christchurchchineham.org.uk) or 01256 816413.

2018christtreefest_banner_8dec_195x85_final.pdf