Marg Payne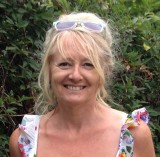 We are currently a fairly large group of adults meeting on alternate Tuesday evenings during term time.
Here are a few comments written by members of the group expressing what Homegroup means to them.
Homegroup...
is a place where I'm fed and watered physically and spiritually,
is a mini church where we have the time and space to build relationships with each other. Out of that comes security, trust and confidence to ask questions. It is also a place where we bring our thanks and worries before God in a very meaningful way,
is friendship, love, support and fun,
is praying, laughing, sharing and learning together,
provides opportunities to share faith issues among Christians in an informal yet robust way. This helps with the "stuff" of life.
Recently, after spending the first part of the evening looking at some Psalms in the Bible, each person started a Psalm by writing a sentence (at the top of a sheet of paper) about how they were feeling. The paper was then passed around to others in the room to add their own sentence in response to the previous one. After much passing round of paper, at the end of the evening we had written the following 10 Psalms together. Here they are. we hope you find them helpful... homegroup_psalms_april_2015.pdf