Ladies group (Ruth Randall)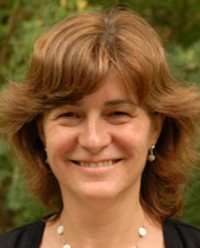 Tuesday evenings
Us ladies meet twice a month for Bible study, sharing and prayer, as well as for social occasions.  We don't have an official leader as we take it in turns to lead, although no-one is under any pressure to do so!  We also take it in turns to host – as we live quite far apart (Oakley to Chineham, Ecchinswell to Baughurst, Eastrop to Silchester, Popley to Bramley) this means we can share the driving and lifts as well as our homes.
We begin each evening with a time of sharing before embarking on the Bible study.  Usually we follow the study suggested by the Church, but sometimes we "do our own thing" and recently we completed a set of studies written especially for women.  Towards the end of the evening we have a time of prayer – if we are honest open prayer is something we struggle with, but we are taking steps to conquer our difficulties and have recently started up a prayer journal so we can look back and see how God has worked in our lives.
Our homegroup currently consists of all women – it's a safe environment where we can study, pray, discuss our concerns and laugh together.  Usually there is cake or chocolate biscuits too!