10:30am Service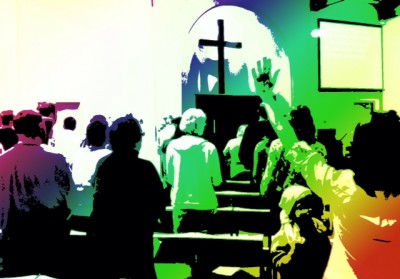 This has a contemporary feel and we have a worship band with guitars, keyboards and drums. Our children and young people (0-16) join us for the beginning and sometimes end of the service, but on most weeks they will go to separate groups for most of the service. (Our Youth group meets every other Sunday evening for 16+). About once a month the service includes Holy Communion.
You might feel over-dressed if you wear a suit to this service.
It usually finishes by midday but many people stay around for a chat, a coffee and occasional cakes.