Events and News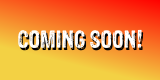 Exciting things we would like to tell you about in the next 3 months. Click Calendar (above) for our regular events.
Event date:
Saturday, 28 April, 2018 - 09:30
On Saturday 28 April there is a chance for the whole church to be involved in the discernment process for the Lead Minister.
As before the candidates will give a short sermon, and meet with the children and young people.
Please arrive promptly from a 9:30 start, there will be a 30 minute break during the morning and we should be finished by 11:30.
Event date:
Saturday, 12 May, 2018 - 08:45
This will be a "Big Brekkie" for Christian Aid, and our speaker will be Katie Roberts, Head of the South West Region for Christian Aid in England. Her background is in International Development and Environmental Sciences, having worked on community development programmes in Trinidad, Kenya, Malawi, Belize and London. Katie says "I love working for Christian Aid because I absolutely believe that tackling poverty is an issue of justice and, that the church has amazing potential across the world to both proclaim hope and realise the hope for millions of people, that transformational change is possible."
This year's Christian Aid week focuses on Haiti and is entitled 'Stronger than the Storms'. Christian Aid works with all faiths and none through the generosity of supporters in the UK and beyond, come and find out more about their work and the amazing communities they work alongside.
To reserve a place, please contact the Church Office:
office@christchurchchineham.org.uk
01256 474280
No charge, donations to Christian Aid welcome. Please advise of any dietary requirements.
We will be using locally sourced, sustainable products where possible.
Invite the ladies you know and let us know if you are planning to attend!
https://www.christianaid.org.uk/christian-aid-week/big-brekkie