Events and News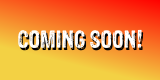 Exciting things we would like to tell you about in the next 3 months. Click Calendar (above) for our regular events.
Event date:
Tuesday, 12 December, 2017 - 13:00
Christmas special
Drop in as you please … you don't need to stay for the whole time if you don't want to.
This group is aimed at "older" people but everyone is welcome.
At each session we have fun doing seated exercises, and there are always refreshments and plenty of people to chat with.
We may be able to help with transport so do contact us if you need help.