Crèche
Sparks (0-4 years)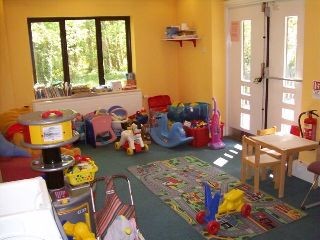 Babies and toddlers are cared for in this Crèche on Sunday mornings during the 10.30am service by a rota of people, all of whom, like all those working with children or teenagers at Christ Church, have been DBS checked.
There is a wide variety of toys to play with and in the warmer weather there is a fenced off patio area with ride-on toys to enjoy!
Parents/carers are welcome to stay in Sparks with their children if they would like to; some children especially appreciate this on their first visit. There is no charge.